Food Trucks in Palenville, NY
Explore the variety of food trucks, trailers, carts and stands that call Palenville, NY their home base. We hope this list helps you discover the many tasty options available in Palenville.
Discover more food trucks near the home base of Palenville by searching a wider search distance by clicking here.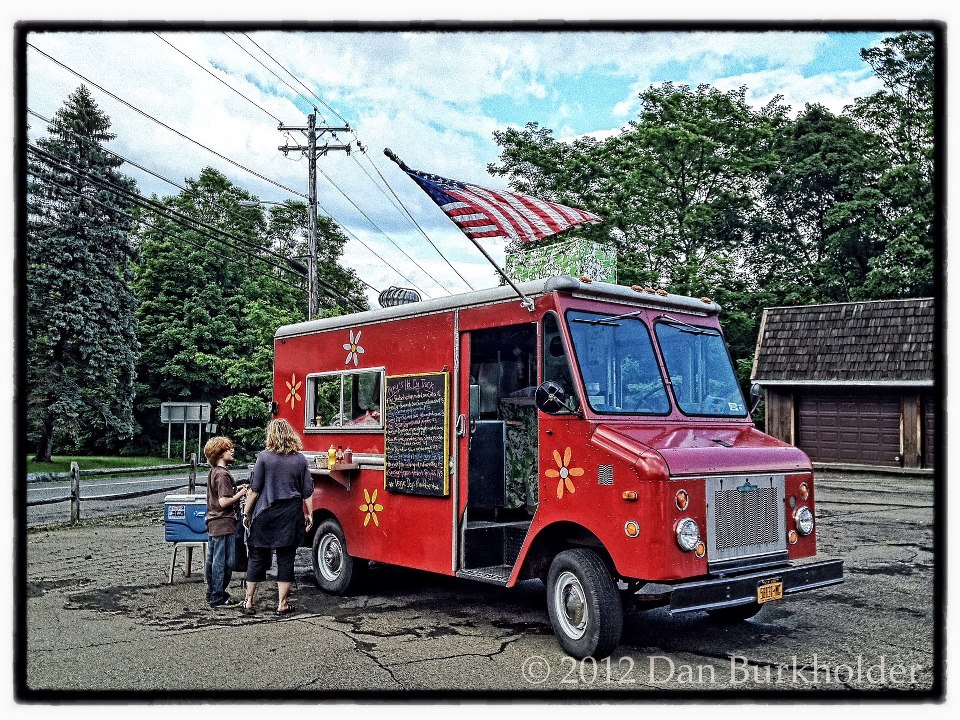 My love for hot dog trucks began when I was a little girl in the late 70's and my Grandmother, Lonnie Smith, owned a hot dog truck with my Aunt. Some of my fondest memories were helping her on that truck: the smell, the excitement of driving it through the streets, the look on the customers' faces, preparing the sauces, and the sense of satisfaction that came after a day's work. Owning my own food truck was always a dream of mine, something I thought I might do after I retired from teaching, but upon finishing my degree and discovering that the job market had dried up, I decided to pursue my crazy dream a bit earlier. When my sister Melissa saw a vintage 1973 food truck for sale, the dream became a reality. Deciding upon a name for the business, I remembered how I could convince my sister to do anything (including helping our grandmother on her truck) by calling her by her favorite children's literary character, Pippi Longstocking. Pippy's Hotdog Truck was born.