Kona Ice of Tampa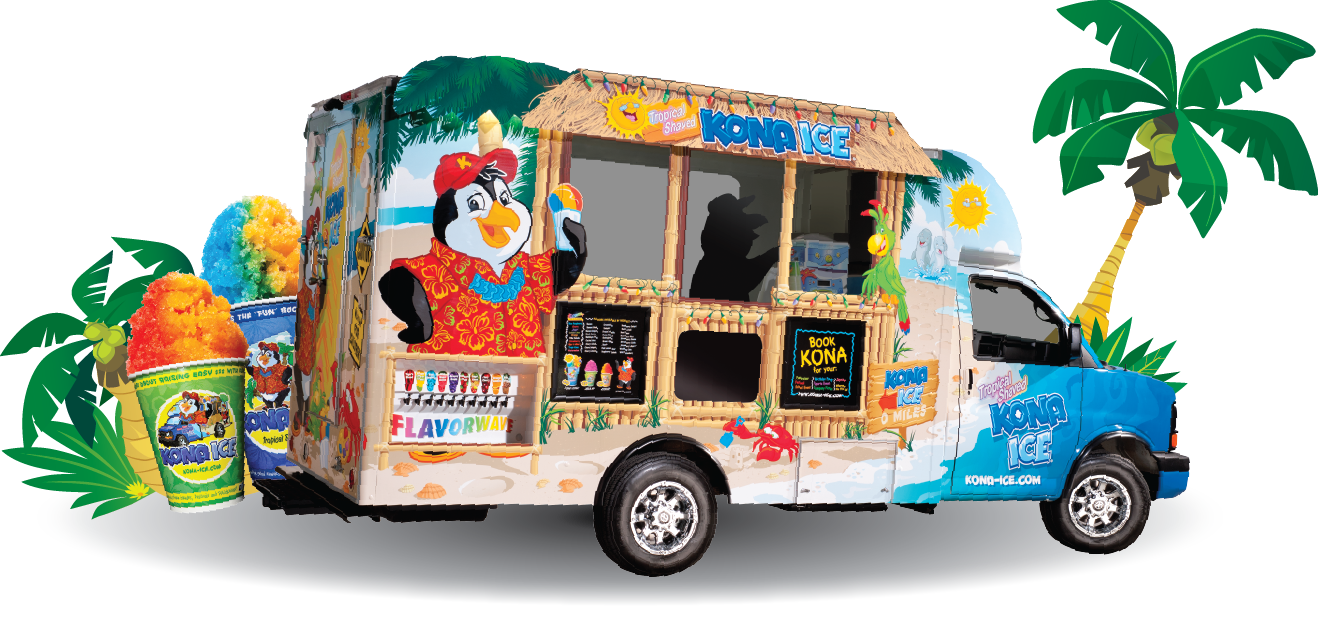 Serving Tampa, FL and surrounding areas
KONA ICE is WHERE FUN HITS THE STREETS!
Contact us today to schedule the Kona Entertainment Vehicle for your next event.
We not only LOOK GOOD and TASTE GOOD - we SOUND GOOD. We offer 50 flavors of shaved ice and some novelty ice cream treats. We also have the patented FLAVOR WAVE, where you can put on your own flavors and create your own KONA ICE. We have our own music, but if you prefer to be the DJ, just give us your CD and we will play it through our Bose System from the Kona Entertainment Vehicle.